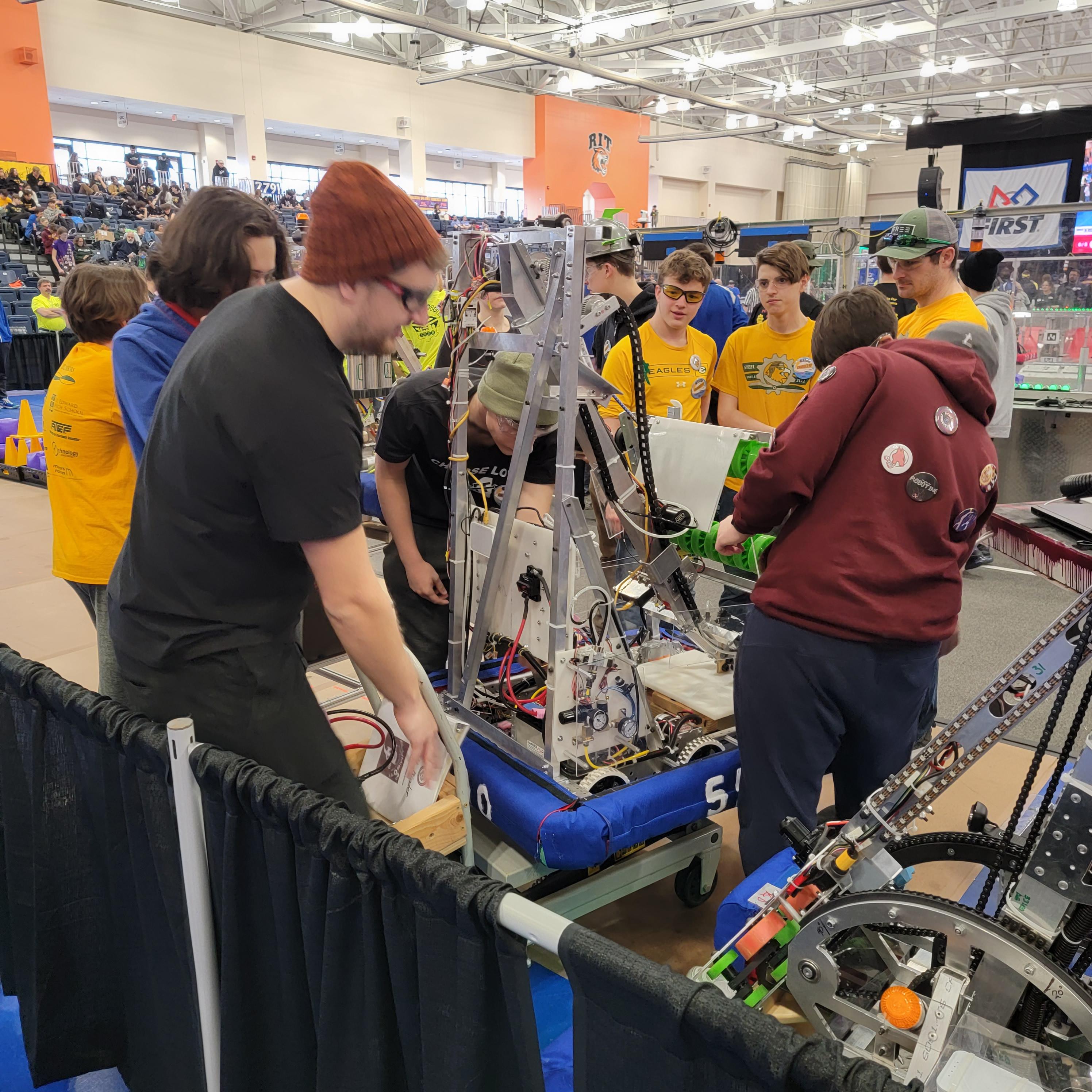 CHARGED UP
FIRST unveiled the Robotics Competition challenge "CHARGED UP"
Sponsored by the Gene Haas Foundation, in CHARGED UP, teams are inspired to see the potential of energy storage in a new light as they compete to charge up their communities.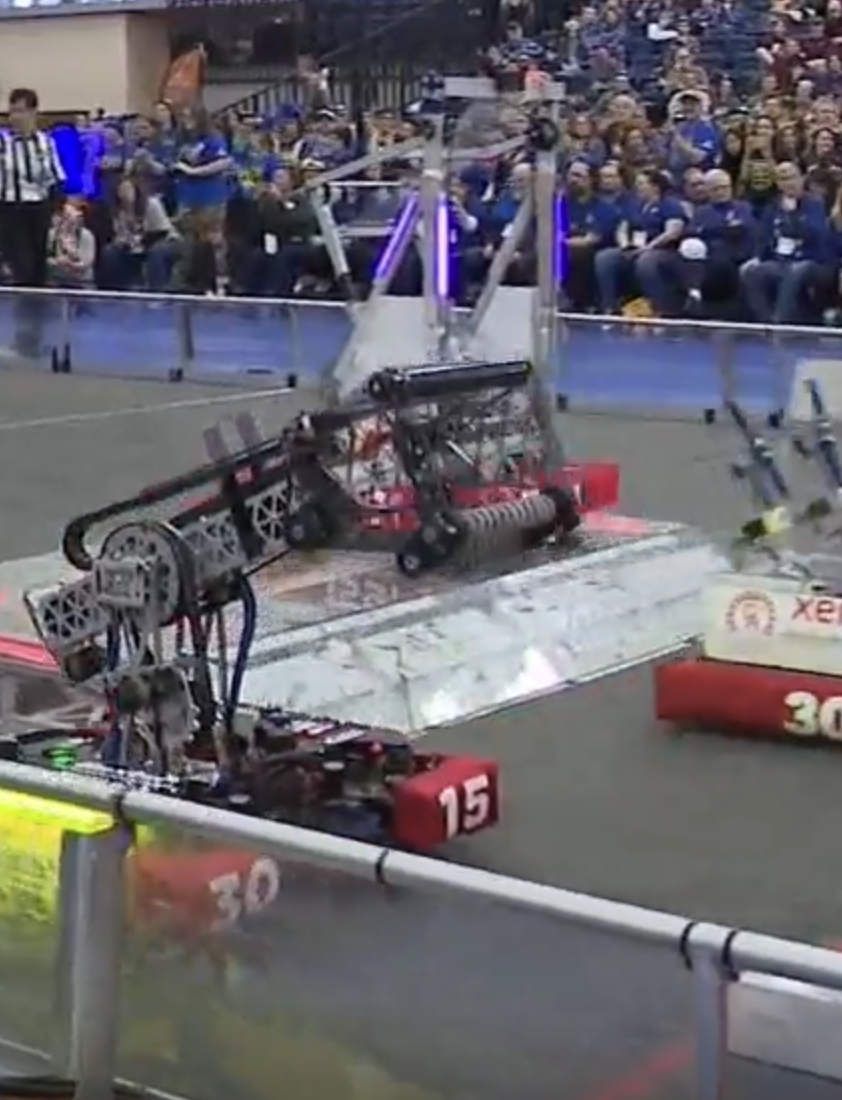 Fingerlakes Regional
Get a Look Inside the 2023 Fingerlakes Regional Competition
View the broadcast from 13 WHAM, out of Rochester, to get a summary of the Fingerlakes Regional Competition hosted at the Rochester Institute of Technology.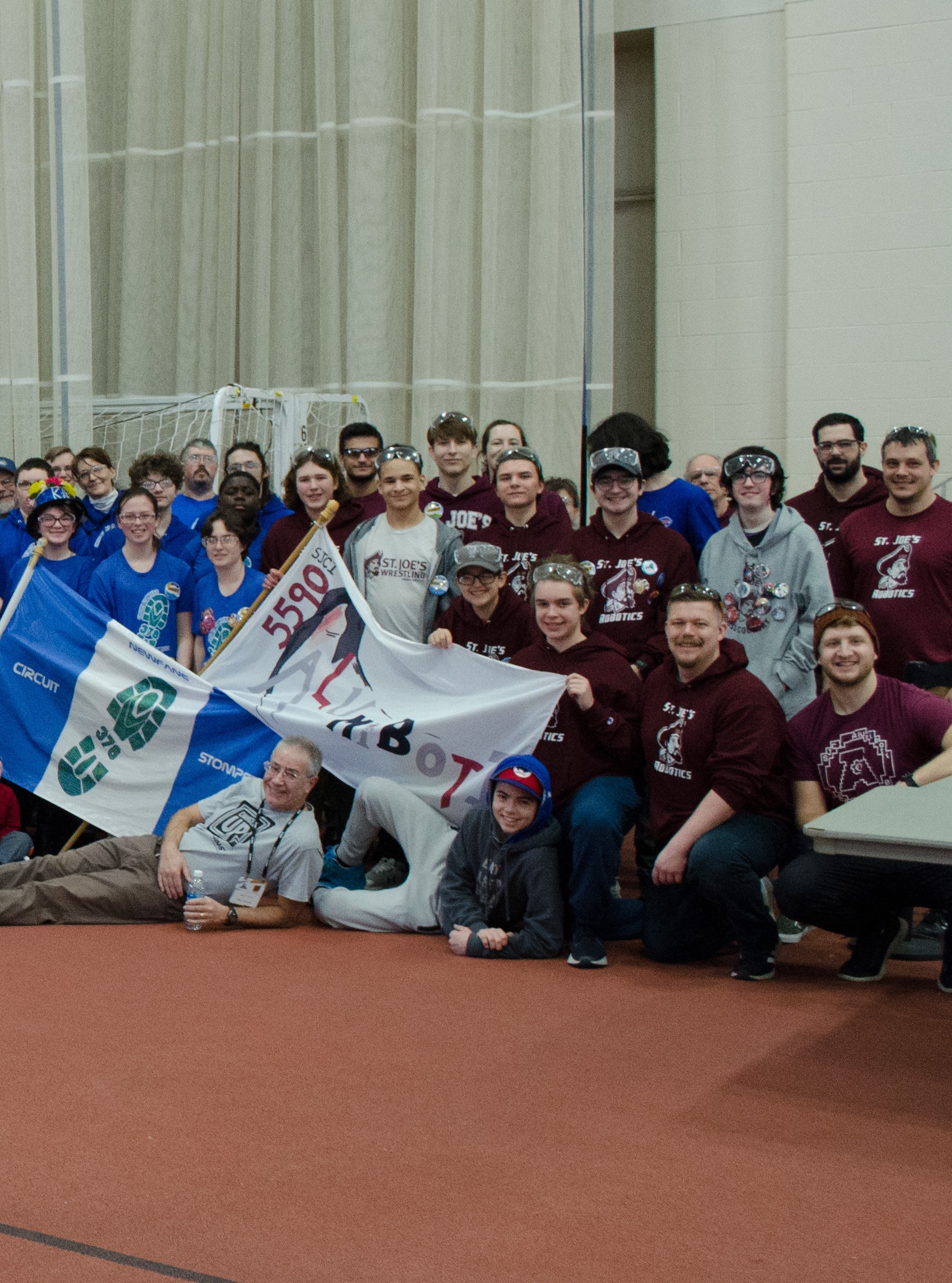 Buffalo FIRST Family
Working with Our Neighbors to Tackle Our Biggest Challenges
The Alumiboti have partnered with other Western New York-based teams to strengthen the Buffalo FIRST Family, a collective aimed to promote & improve STEM education in the area.
We created a sport, [FIRST], as exciting as every other—but the only one where every kid on every team has the chance to turn pro.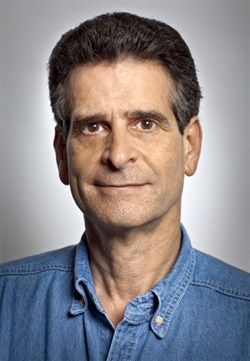 Dean Kamen
Co-Founder of FIRST